PAT Testing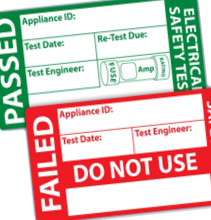 Our Commitment
Our aim is to provide a friendly,
professional and affordable
service tailored around your
individual business needs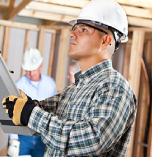 How can AH help?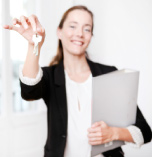 How can AH help?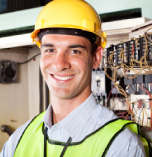 How can AH help?
PAT Testing in Coventry
What is Portable Appliance Testing?
Portable appliance testing is a process involving the physical inspection and testing of a wide range of appliances used in the work place. Inspection and testing is carried out by a qualified test engineer and also involves inspection of the workplace, or area where the appliance is used.
Portable appliances range from small hand held devices up to much larger stationary appliances including photocopiers, fax machines, computers and more industrial equipment like compressors, so it is essential that the inspector is competent to assess a wide range of appliances.
What are the benefits of Portable Appliance Testing?
Routine inspection of the equipment used in your business provides many benefits; firstly the safety and welfare of staff. The Health and Safety Executive states that 25% percent of all reportable electrical accidents involve hand held equipment. Secondly PAT testing helps you to comply with many important areas of legislation including: -
Health & Safety at Work Act 1974
The Management of Health & Safety at Work Regulations 1999
The Electricity at Work Regulations 1989
The Workplace (Health, Safety and Welfare) Regulations 1992
Provision and Use of Work Equipment Regulations 1998
In addition PAT testing will help you to satisfy your insurance company, local Fire Officer and comply with quality standards like ISO.
What to Expect When You Arrange PAT Testing
PAT testing involves your appliances being disconnected / unplugged during testing so there will be minimal disruption during the inspection and testing process. Many customers opt for an "out of hours" service and we will be happy to discuss your individual needs. We ensure that any critical information such as computer records are saved before testing takes place and that any processes specific to your business are not interrupted. Appliances are tested using professional testing equipment to assess electrical safety, and the outer case, supply lead, plug and fuse are all checked for integrity. We can carry out minor repairs as required including replacement flexes, replacement of cracked / damaged plugs and selection of correctly rated fuses.
Managing Portable Appliance Testing
It is essential that the management of information relating to PAT testing is carried out correctly, this includes an "asset register," basically a list and location plan of each individual appliance including details of subsequent test dates. We will barcode your equipment if no asset barcode is present, we can also collect details of the manufacturer, serial number, current rating and any special requirements requested, as this information is frequently requested by Fire Officers.
We do not operate a "one size fits all" approach and will advise you of subsequent inspection and test dates based on the condition of existing appliances and the environment where they are used. In this way we offer a bespoke service based on your individual needs.
Testing Microwave Ovens
During the inspection and testing process we conduct specialised testing of any microwave ovens used in your business. Faulty microwaves can be hazardous so we will examine the casing and locking mechanism thoroughly and carry out leakage tests to ensure safe operation.
Our Locations