What We Do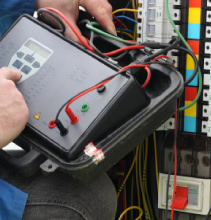 Our Commitment
Our aim is to provide a friendly,
professional and affordable
service tailored around your
individual business needs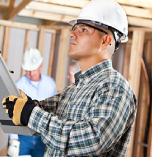 How can AH help?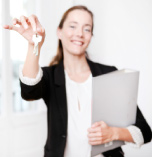 How can AH help?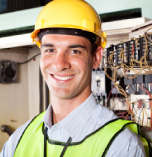 How can AH help?
Periodic Inspection & Testing
What is a Periodic Wiring Inspection?
During its operational life a wiring installation will deteriorate and may require maintenance. Depending on the age of the wiring installation, the amount of use by those occupying the building and the type of activity taking place, periodic inspection will be required at regular intervals ranging from one to ten years.
To assess the condition of your existing wiring installation we offer the latest test regime available; the "Electrical Installation Condition Report." This inspection includes a full and thorough inspection of your wiring installation and assesses the current level of safety in comparison to BS 7671, the current edition of the wiring regulations. This document sets out all of the requirements for safety relating to electrical installations in domestic, commercial and industrial scenarios.
Following inspection and assessment our engineer will carry out a range of dead and live tests to ensure the following: -
Earth continuity throughout the installation, (this includes safety earth connections to pipe work and structural metalwork.)
Overall condition of the wiring installation including wiring concealed within the fabric of the building.
Condition of the accessories connected to the wiring installation including enclosures, sockets, switches, light fittings and other items.
Operation of protective devices to ensure compliance with standards set out in BS 7671
Operation of any Residual Current Devices installed in the premises to ensure protection from electric shock
Identification of any latent faults due to wear and tear or DIY alterations*
(*Not an exhaustive list)
What are the benefits of Periodic Inspection?
All employers have a legal requirement to provide a safe place of work as detailed in the following legislation: -
The Health and Safety at Work Act 1974
The Electricity at Work Regulations 1989
The Management of Health and Safety at Work Regulations 1999
Complying with this legislation is a vital part of safety in the workplace and can only be achieved by a safe system of work and maintenance. The Electrical Installation Condition Report provides an excellent method of achieving safety and complying with the appropriate legislation.
What to expect during a Periodic Inspection
Before any work commences the test engineer will conduct a thorough visual inspection of the building to identify any hazards, or areas likely to present a problem. In many case large installations are broken into test areas; (block A / block B, floor 1 / floor 2) to avoid unnecessary disruption during the test process. Particularly large installations may require a testing to be adopted on a cyclical program over two or more years so that work is staggered. If previous test results are not present the initial inspection can be a lengthy process.
Following the inspection the engineer will speak to a representative of the building to discuss any limitations of the test process; this is to ensure that the engineer does not enter restricted areas, or disturb any sensitive equipment. It will also advise the customer of the extent of testing likely to be completed in the event that a particular item or area is inaccessible. It is not usually the case that floorboards or other structural parts would be removed to facilitate inspection.
The engineer will then conduct a series of dead and live tests which require the isolation of sections of the installation. During this time it is not usually the case that staff / employees are present to avoid any danger arising from the testing process. Our engineers are sensitive to your business needs and can arrange to carry out testing during "out of hours" periods or similar shut down times. In the interest of safety the engineer will correct / repair any serious hazards during the test process. This usually involves isolating and blanking off broken components but can also include isolating parts of the installation with the customer's agreement.
What Happens after the Inspection?
When the engineer has completed the periodic inspection he will prepare a series of documents showing the test results for each circuit in the installation. He will explain the test results in detail and provide a written report stating the overall condition of the wiring installation resulting in two possible outcomes: -
Satisfactory
Unsatisfactory
A satisfactory report indicates that no remedial work is required until the next inspection; an unsatisfactory report will list any remedial work which with the exception of immediately dangerous repairs must be completed before a completed Electrical Installation Condition Report can be issued to the customer. We will be happy to provide a competitive quote for any work suggested in the report.
Who can carry out a Periodic Inspection?
Completing an Electrical Installation Condition Report to a professional standard requires many years of experience and relevant qualifications, our engineers hold the City & Guilds 2391 qualification which allows them to carry out testing and inspection of any low voltage wiring installation including three phase supplies / circuits. In addition they all have many years of industry experience in the field of electrical installation, inspection and testing.
How much does a Periodic Inspection cost?
Prices for Periodic Inspection are based on several factors; size of the building, number of circuits, type of environment and age of the installation all influence the overall cost. We will arrange to visit at a convenient time and carry out an inspection of your premises before offering a quote.
Thermal Imaging
A more recent addition to the testing regime, thermal imaging provides a high tech, cost effective approach to electrical safety. The engineer inspects distribution boards, machinery, transformers, switch gear and other components using a powerful infra red camera which can identify "hot spots" generated by poor connections, wear and tear and other faults arising within the wiring installation.
Thermal imaging has the unique ability to identify potential faults without isolating a machine or circuit and can pinpoint problems that are not visible to the naked eye. This can be a great benefit in areas such as hospitals, prisons and process plants where isolating large parts of an installation can be problematic.