Latest News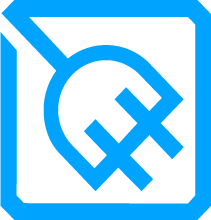 News Archive
Monthly Blog Archives:
February 2014
10% Discount on P.A.T Testing For New Customers in 2014
Special Offer For all new A.H Electrical customers.We are giving a 10% discount on electrical appliance testing for new customers that book any of our PAT Testing services in 2014.
If you are unsure about how many items you have or have any queries about the testing you require we also offer a free 15 minute site survey to assess your requirements and provide a more accurate quotation.
If you would like a quote or to book one of our engineers for a free consultation please use the quick contact form on our website at www.ahelectrical.co.uk or call us on : 01455 230178
As your local Electrical services provider we are looking forward to working with you and helping your company maintain safety standards and uphold your duty of care.
Posted: 10 February, 2014
Find A.H Electrical Services In the PAT Testing Directory
You can now Find A.H Electrical Services In the PAT Testing Directory at www.uk-pat.co.uk
Posted: 7 February, 2014